On Semiconductor opens joint China lab with GoodWe
Author:OMO Release Date: 2018年7月17日
---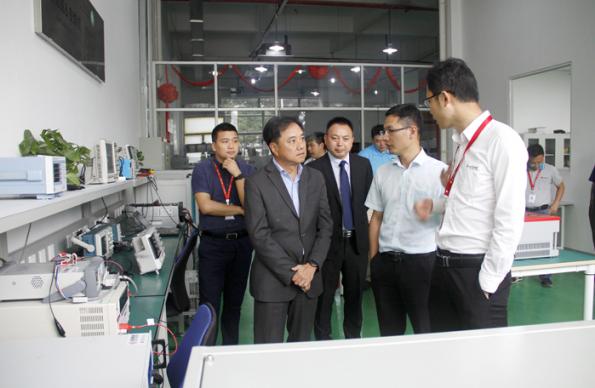 Chinese power group GoodWe has opened a joint lab with supplier On Semiconductor to develop next generation inverter designs for global markets.
GoodWe has developed more than ten series of inverters to connect photovoltaic (PV) panels to the grid and energy storage systems, covering a range of 1 to 80 kW. The company's products have been exported to more than 100 countries for residential, industrial, commercial and utility scale projects.
The lab will work on next generation PV inverter technology innovation. After the acquisition of Fairchild Semiconductor, On Semi is the world's second largest supplier of power discrete semiconductor devices and the IGBT technology is a key part of the work of the lab, which will conduct simulation tests for IGBTs in PV inverters, says Fang Gang, Deputy General Manager of GoodWe. It will also perfrom testing to ensure the quality of the IGBT and the adaptability of the inverter, as well as improving the efficiency and stability of the photovoltaic inverter through pre-production reviews, he says.
The opening folllows the move by the Chinese government at the start of June restricting the roll out ground-mounted PV projects in 2018 and removing all subsidies. For distributed PV mounted on rooftops, there will be a total quota of 10 GW for 2018.
"In the short run, the new policy will have a greater impact on enterprises, but in the long run, the photovoltaic industry will inevitably undergo a process of subsidy, and market-oriented operations will achieve long-term development," said Huang Min, CEO of GoodWe.
---