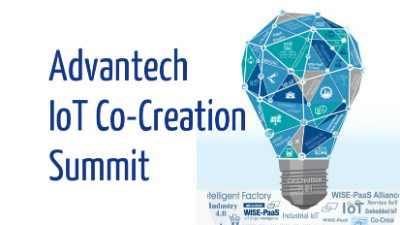 Industrial computing solution developer Advantech has announced co-creation of industrial Internet of Things (IIoT) SRPs (solution ready packages) through cooperation with local and international enterprises in various industries.
It plans to release 30 industrial IoT SRPs by the end of 2018.
In a bid to boost the co-creation, Advantech also announced that it will host IoT Co-Creation Summit and AIoT.SRP press event in Suzhou, China, on November 1-2, 2018.
IoT will be increasingly applied in various industries, but the key to success is close cooperation between suppliers of platform technology, such as Advantech, and industry experts to integrate software and hardware into SRPs, which are standardized and can be easily duplicated, Advantech chairman KC Liu pointed out.
These SRPs are installed by system integrators to become comprehensive industry-specific solutions, Liu said. IoT industry chain consisting of sensors, edge computing, wireless communication, PaaS (platform as a service), industry-specific SRPs and cloud computing services is expected to be in fast development over the next five years, Liu noted.
The IIoT market is characterized by fragmentation, but each fragment is meaningful, Liu said, adding that linkage between IIoT and application in industries is not mature and Advantech hopes to play a key role of establishing an IIoT ecosystem.
The co-creation is through Advantech's paying industry experts for design and letting them develop SRPs at WISE-PaaS, the Advantech-developed platform providing software services for development of IoT solutions. There are more than 100 WISE-PaaS partnering enterprises currently and the number is aimed to increase to 1,000 in 2023.